Injection Moulding
AC Plastics offers leading class production across 2 sites and 14000sqft of production floorspace. We mould a comprehensive array of high quality, precision moulded components for a wide variety of industries and sectors. Including automotive, construction, medical, water filtration and electronics, as well as many others. Our customer base includes blue-chip companies and some of the world's leading brands.
Thermoplastic injection moulding
AC Plastics specialises in thermoplastic injection moulding. Using state of the art moulding presses, high quality tooling and a complete range of thermosetting polymers we can produce consistently precise mouldings, to our customers exact specification.
We have 25 injection moulding machines, ranging from 30T right up to 650T, from some of the leading brand names in the business, including; Kraus Maffei, Battenfeld, BOY, Demag. Many of these machines are equipped with the latest in robot automation and are complimented with modern, efficient ancillary equipment.
How does thermoplastic injection moulding work?
Plastic injection moulding is the process of melting plastic pellets (thermosetting/thermoplastic polymers) to a liquid form and, using a range of moulding machines, injecting them into high precision bespoke mould tooling to produce precision mouldings.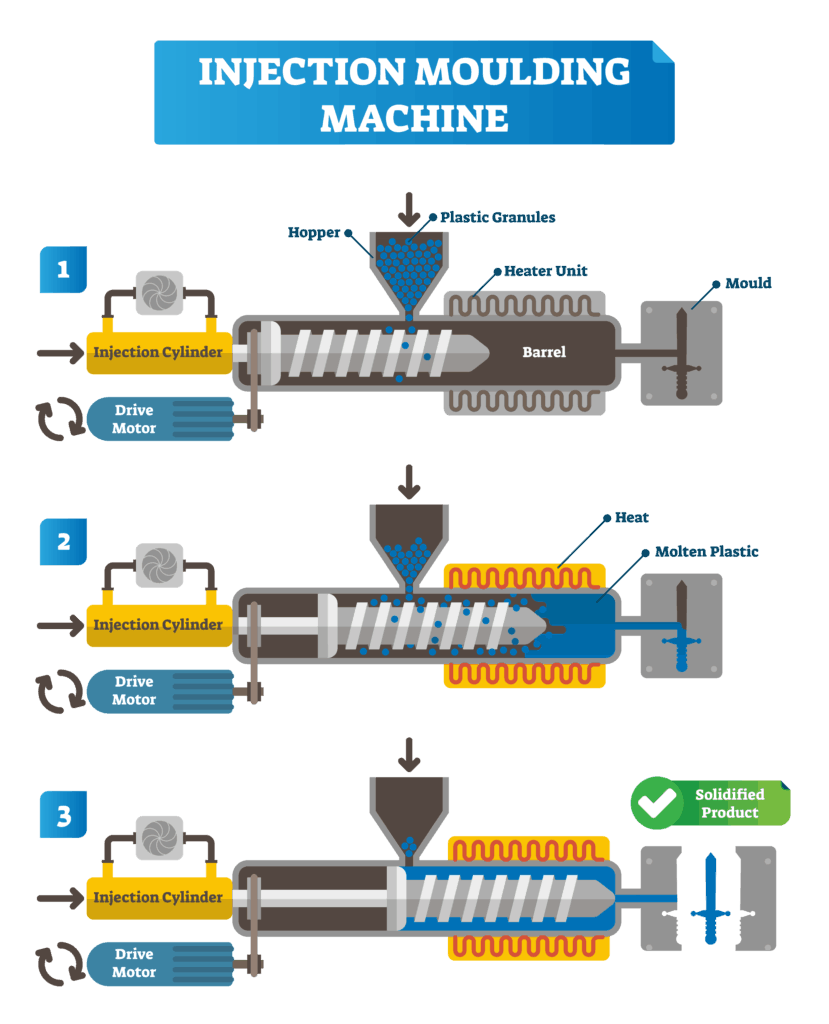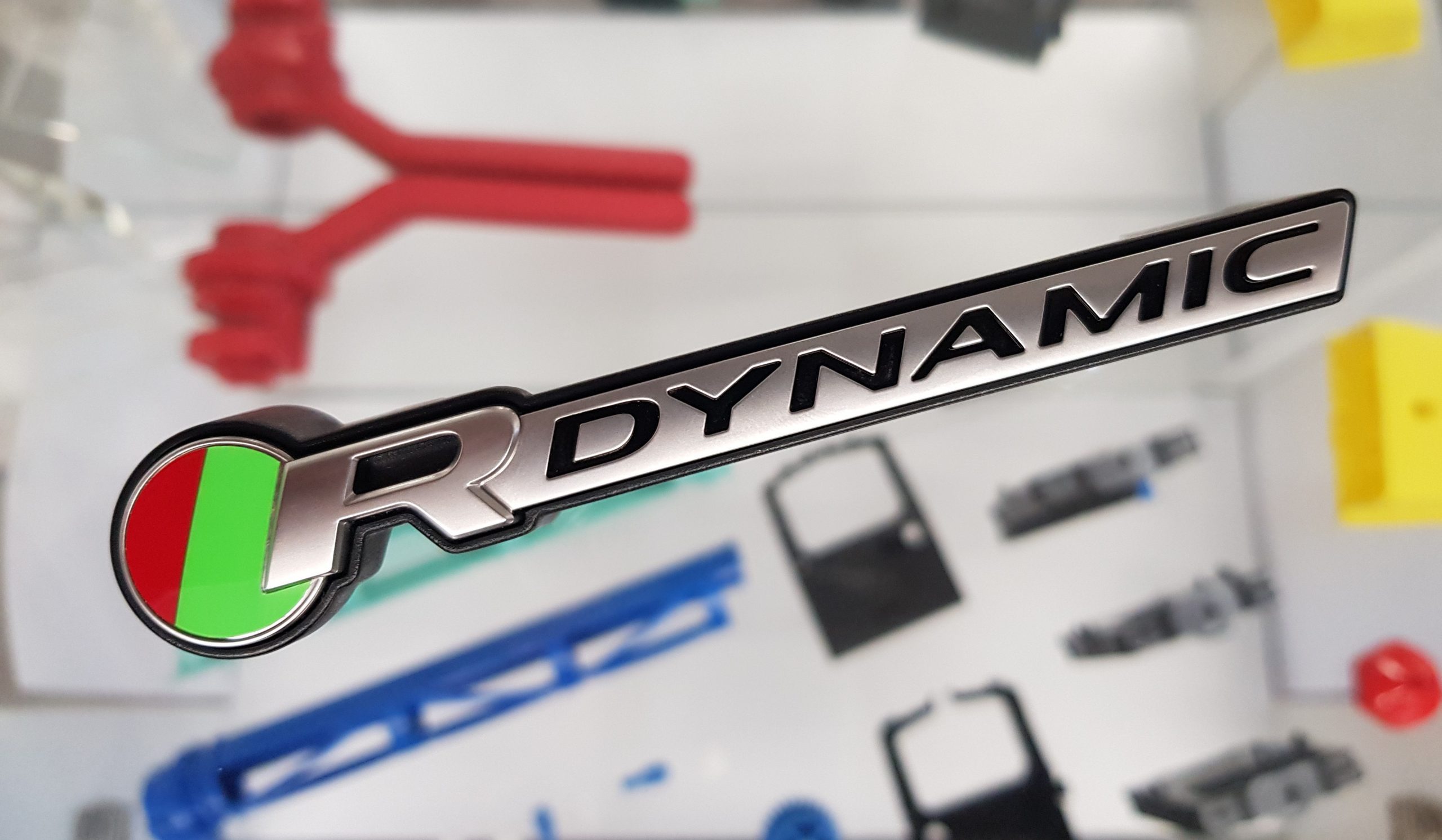 Main benefits of thermoplastic injection moulding
Thermoplastic injection moulding has many benefits as a manufacturing method and can be used to create almost any design for a range of applications and industries.
The main benefits of injection moulding are:
Cost effective – Due to high output production thousands of parts can be produced quickly and highly efficiently.
Consistency – Injection moulding produces parts where each is identical to the last. Parts can be produced to achieve extremely tight dimensional tolerances time after time.
Design Flexibility – With a vast range of polymers available to work with and completely bespoke mould tooling, injection moulding can be used to produce extremely simple parts through to highly complex, multi-material components.
Colours – Parts can be moulded in any colour required using master batching and colour compounding.
Low waste – Compared to other methods of production injection moulding produces very little post operation waste. As plastic material is recyclable, any waste can be reground for future use.
Below are the most common thermoplastics used in injection moulding:
ABS Injection Moulding
The most widely used polymer in the industry that can become liquid at a certain temperature cooled and re-heated again without significant degradation.
Polypropylene Injection Moulding
Polypropylene (or PP) is a thermoplastic polymer used in a wide array of applications from consumer products to the automotive industry. Produced in a process called chain-growth polymerization, and it is formed from propylene which is its monomer.
Polycarbonate injection moulding
Polycarbonate plastic is a naturally amorphous thermoplastic formed by the mixture of Bisphenol A and Carbonic acid. As an amorphous material, it can be made in opaque, translucent and transparent colours, which means it can be used in products ranging from bullet proof glass and automotive parts to lighting fixtures, medical devices and optical lenses.
PVC Injection Moulding
PVC or Polyvinyl Chloride is strong, durable and lightweight and incredibly cost effective material. It is also an extremely safe material as it is non-toxic and fire resistant.
HDPE injection moulding
HDPE (High Density Polyethylene) is a polyethylene thermoplastic made from petroleum. It is the hardest and stiffest version of this material, however it does not have the impact strength of the low-density version, but it is more resilient.