Quality management
AC Plastics holds the ISO 9001certificate. This provides a tried and tested framework for taking a systematic approach so that we consistently turn out product that satisfies customers' expectations.
The certificate proves what we have known all along. That quality management and processes are integral to the teams we employ, the technology we have invested in and the rigorous testing programmes we have developed.
Inspect, inspect, inspect
We employ highly trained and highly qualified engineers and each member of the team is responsible for the quality of their work. They are obsessive about quality and will only pass a finished component to our clients when they know it has been rigorously inspected and tested. From initial drawings to manufacture, we build into the process time to diligently inspect each product before it moves onto the next stage.
… and inspect again
At the end of the manufacturing process we make sure that sample items are referred back to the original drawings, essential features have been built in, are functional and materials are traceable. That way our clients know they have received exactly what they have asked for.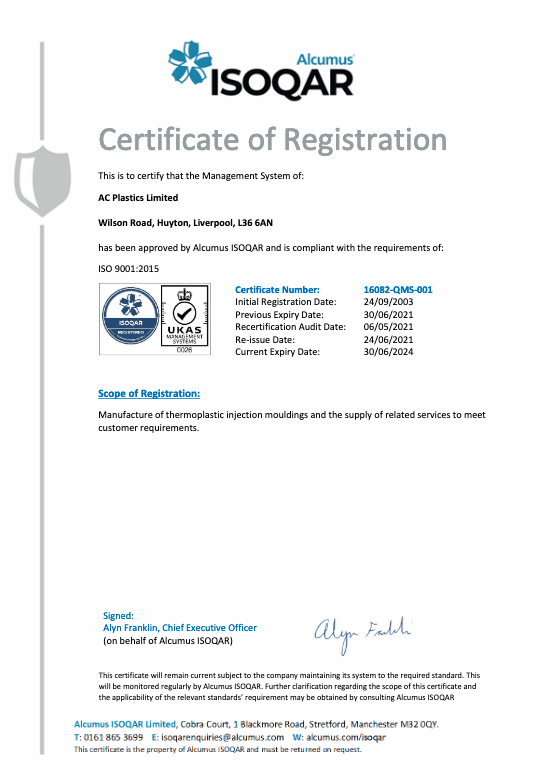 Talk to our engineering team today