Project management
At AC Plastics we believe our key strength lies not just in our injection moulding capability but the ability to assist customers in bringing their ideas to life. We are able to project manage every stage of a components life from initial idea, through design, tool manufacture, production, assembly, final packing and distribution.
AC Plastics has over 50 years' experience in bringing customers products from initial design to finished product, managing every aspect along the way. We have helped design and source tooling for some of the worlds largest OEMs who have put their faith, and sizeable budgets, in our ability to provide solutions that meet their demands.
Effective project management is key to getting your product delivered on-time and on-budget. Our vastly experienced team understands the project management process and how to adjust and adapt to achieve the project goals.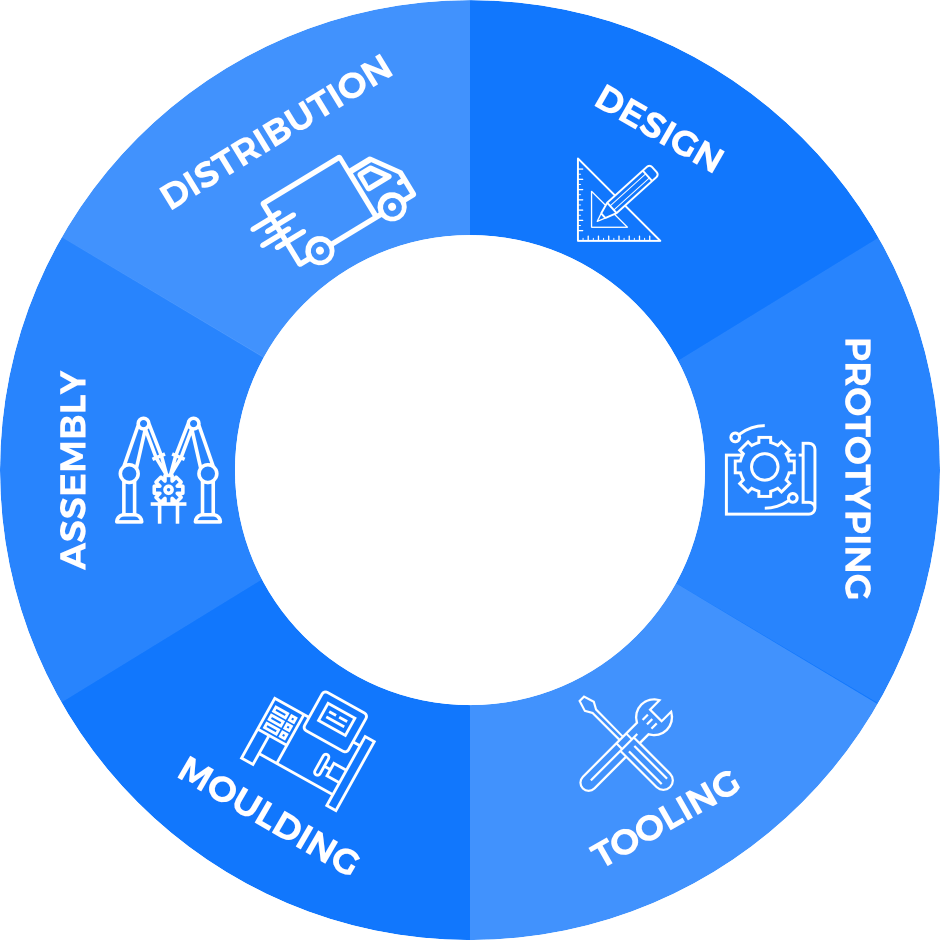 Our 5 step approach
Step 1:
Setting the product needs and expectations: Identifying the requirements for delivering the project including budget, timescales, identifying risks, planning the project delivery process and defining project quality objectives
Step 2:
Design & Development: Set material specifications, create and approve designs, decide on testing based on budget and risk assessment.
Step 3:
Tooling Design & Manufacture: Once a product design is finalised then we undertake an exhaustive DFMEA process to ensure mould suitability. Once complete then tool design is carried out, again this will undergo full review process before the green light is given to start tool production.
Step 4:
Production and Manufacture: Once the tooling is complete then a trialling process will begin which aims to identify any potential issues or modifications that may be required. Once sample parts are signed off then full-scale production can begin.
Step 5
Assembly, Packaging and Despatch: AC Plastics offers a range of post-moulding options to help customers achieve targets of time and cost. These include assembly of components, options for printing and labelling and the packaging of finished components to customer specifications, including 'shelf-ready'. We are then able to despatch product to anywhere in the world.
Our technical expertise works hand-in-hand with our project management skills and processes. Talk to us today about managing the development of your product from design to distribution.
Talk to our engineering team today