A COMPLETE SOLUTION FOR LOW AND HIGH VOLUME PLASTIC INJECTION MOULDING
Drawing on over 50 years experience, AC Plastics has the expertise required to deliver every time.
Injection Moulding – from design & manufacturing to distribution
AC Plastics offers leading class 24hr production across 2 sites and 14,000sqft of production floorspace. We mould a comprehensive array of high quality, precision moulded components for a wide variety of industries and sectors. Including automotive, construction, medical, water filtration and electronics, as well as many others. Our customer base includes blue-chip companies and some of the world's leading brands.
WE MANAGE EVERY STEP OF THE PROCESS FROM CONCEPT THROUGH DESIGN, TOOLING, INJECTION MOULDING, ASSEMBLY AND DISTRIBUTION
Benefits of working with AC Plastics
Comprehensive Service
Production and supply of plastic components
Initial concept through to final design
24hr production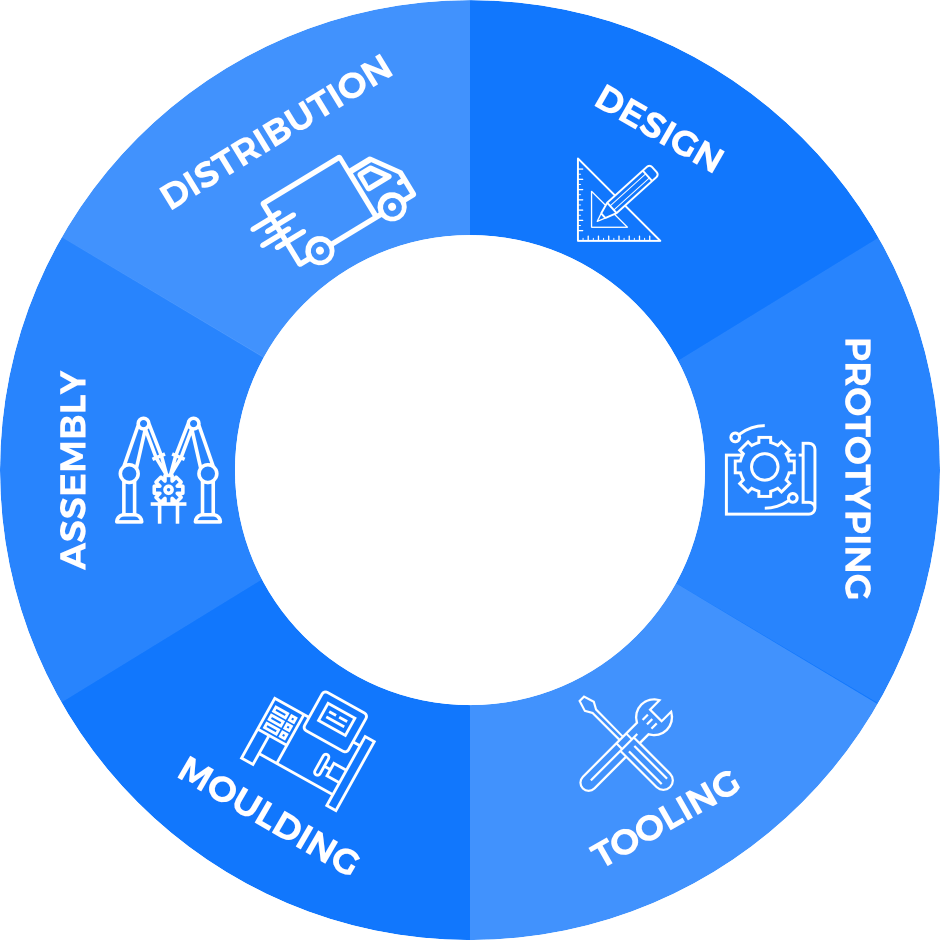 CONTACT OUR SALES TEAM TODAY
WITH A FULL RANGE OF SERVICES TO CHOOSE FROM AND AN EXPERIENCED AND KNOWLEDGEABLE TEAM TO WORK WITH, TALK TO US ABOUT TAKING YOUR PRODUCT TO MARKET