Mould Flow Analysis
Mould flow analysis is a useful tool that can help determine potential issues on a new project before any steel is cut.
When should mould flow analysis be used?
Complexity – a mould with a complex shape where the flow is less predictable.
Tolerance – when products have tight tolerances you need to make sure you can meet the specifications needed to ensure the product is robust.
Cost – if your project is costly the risks of getting the mould wrong are much more significant. Mould flow analysis will reduce the risks before tooling and production starts.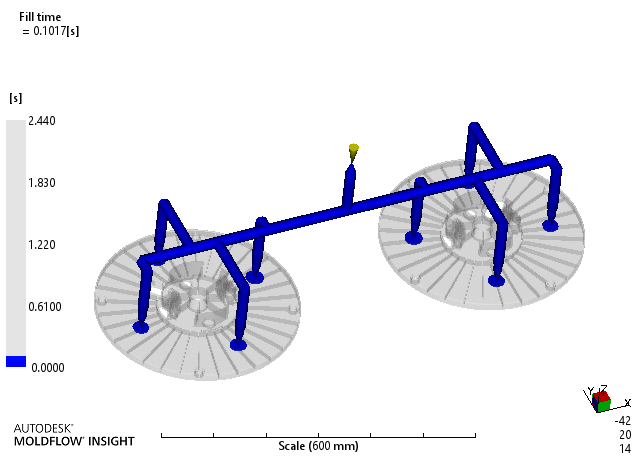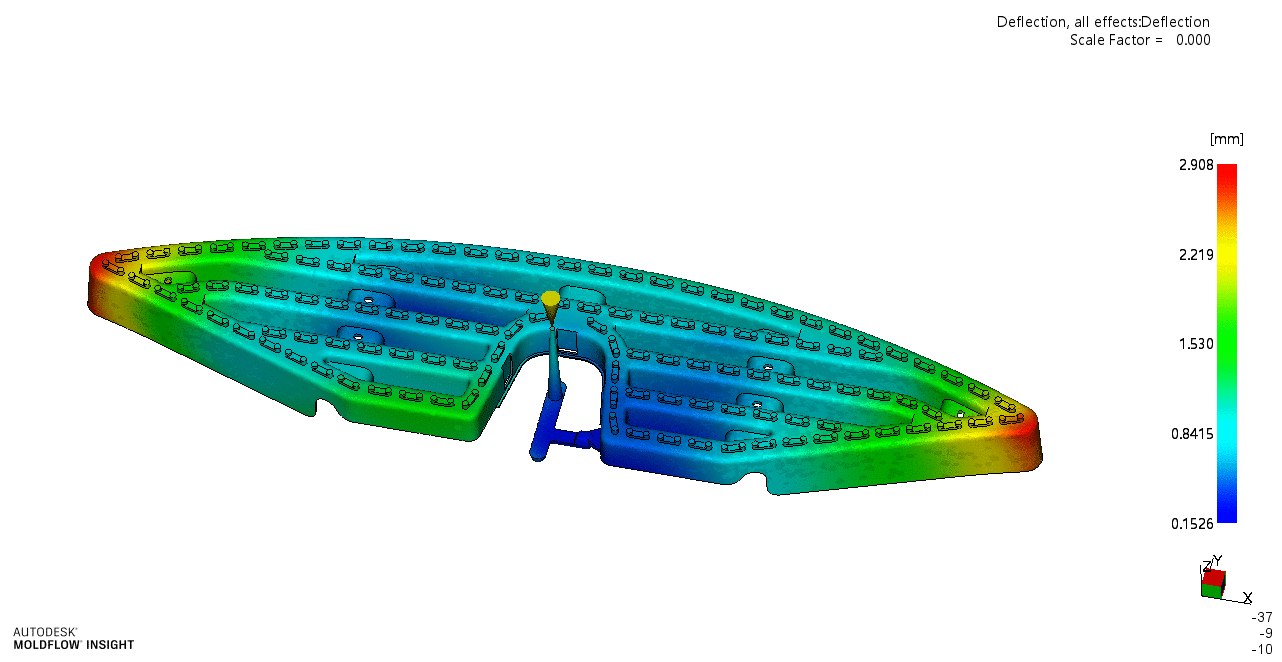 How does it work?
Mould flow analysis simulates the injection mould cycle according to the type of plastic being used and the proposed construction of the tool.
Before investing in tooling to create your mould, specialist software is used to replicate the flow of the liquid plastic through the mould tool. Our software models the the component based on the CAD supplied by the customer or designed by our team. It then predicts how the resin will flow through the mould and its cavities. This gives useful insight into how each stage of the moulding process will evolve and how the component behaves during and after the moulding process. It then helps us make crucial decisions about materials, tool design and injection moulding machine specifications.
We can then correct any problems prior to the mould being created to significantly reduce time and costs.
Benefits of Mould Flow Analysis
Resolves wall thickness issues.
Allow you to consistently fill cavities for uniform parts.
Find faults in mould design and avoid expensive tooling errors.
Reveals visual defects such as air traps, weld lines and sink marks allowing you to optimise gate location and ensure the visual aspect of your components is how you envisaged.
Getting the right mould can be a complicated process and the consequences of getting it wrong are very costly. Our engineers are experienced and ready to work with you to deliver your product.
Talk to our engineering team today